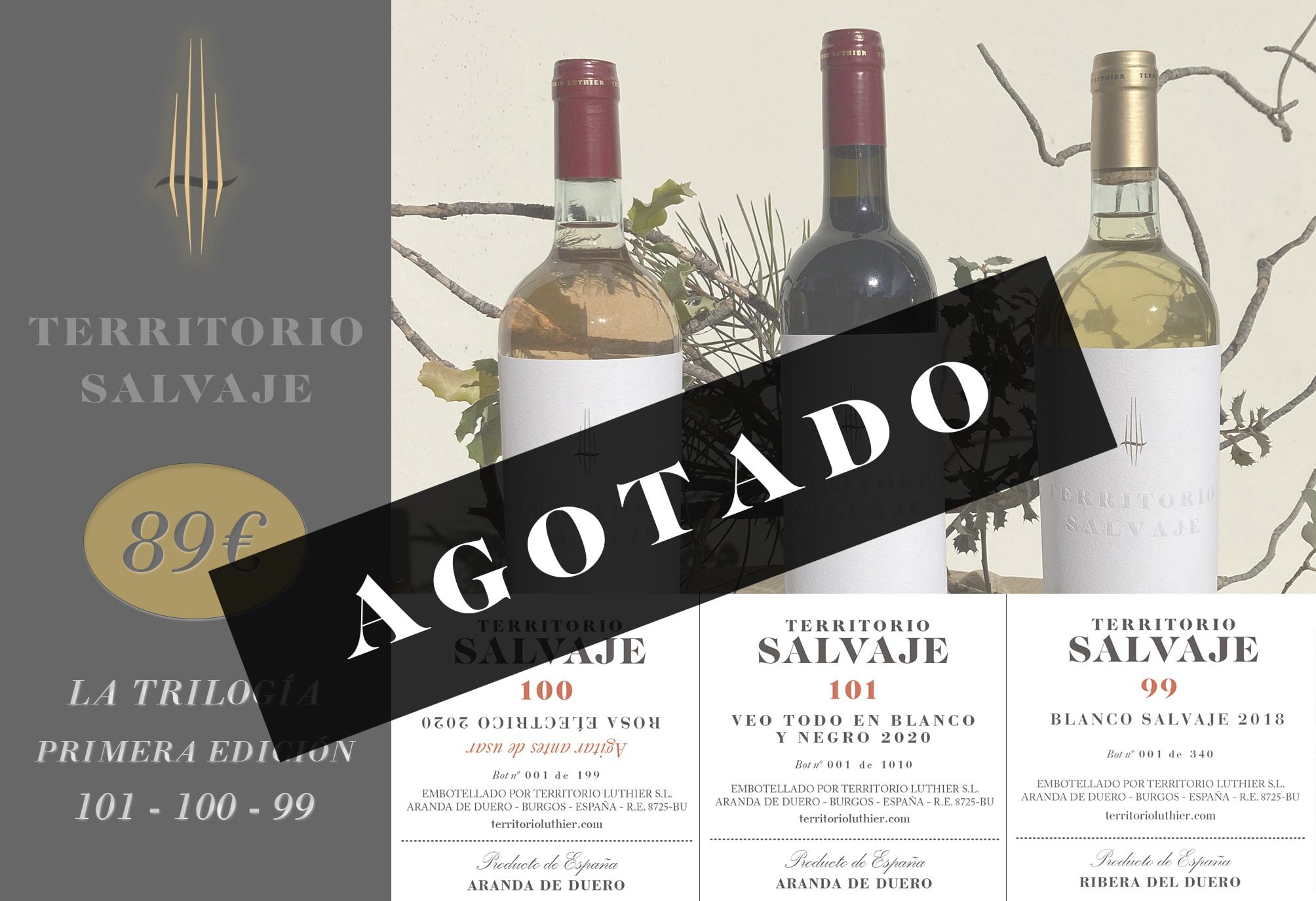 Territorio Salvaje are the new Territorio Luthier wines that show the most fun and anarchic side of the winery (that's why we make small quantities, because of the anarchic, not because of the fun). They are super limited runs, and this is the first time we put them on sale, only for members of our CLUB. They are wines outside the appellation of origin, or experiments that have turned out fantastic.
They are unique editions, we start with 101 and we will get to 1 (we have started at the back because we are only going to make 101 wild ones). And we are releasing the first edition as a trilogy, like Star Wars:
The price of the trilogy is 89€ and if you want in wooden box 95€.
Free shipping on orders over 60€. Available until December 13th.
| | | |
| --- | --- | --- |
| | 3 bottles: 99- Blanco Salvaje 2018 + 100- Rosa Eléctrico 2020 + 101 - Veo todo en Blanco y Negro 2020 | |
You can add more bottles or choose more classic wines at a special price, only during this promotion.
(with orders of 6 bottles we give a corkscrew for free).
| | | |
| --- | --- | --- |
| | Also part of our Wild Territory. Este va sin numerar, ya que lo vamos a sacar más años. After the success it has had on our terrace and in your homes, we have decided to incorporate it into the wines of the winery and we hope to produce it every… | |
| | Aged in Spanish oak. Varieties Tempranillo, Garnacha and Albillo Mayor.   | |
| | Our freshest and most cheerful crianza. Tempranillo and Garnacha varieties.   | |
| | 2 botellas de LARA O Crianza 2019 + 2 botellas de HISPANIA 2019 + 2 botellas TERRITORIO LUTHIER Reserva 2018  | |
| | Caja de 6 botellas: 1 Lara O BLANCO Crianza  + 1 Lara O Crianza + 1 Lara O 10º Aniversario  + 1 Hispania Reserva  + 1 Hispania Blanco + 1 Territorio Luthier ReservaCase of 6 bottles: 1 Lara O BLANCO Crianza + 1 Lara O Crianza + 1 Lara O… | |
| | | |
Order valid until December 13. Orders with cases will be shipped from December 13.
If you want to complete the order with other wines, you can go to the online store and use your code CLUBLUTHIER to get 15% discount.
Two shipments per year selected for you. Spring and autumn

Wines and special vintages for members only. Preferential purchase

Free visits to the winery and invitations to events

15% discount in the online store throughout the year.
Don't miss the opportunity to get these wines exclusively and also benefit from the advantages of being part of the Territorio Luthier Club.
You must accept this shipment or place an equivalent order to maintain your subscription to the Luthier Club.
15% DISCOUNT
By belonging to Club Luthier you also have a 15% discount on the purchase of the rest of the wines in our online store.
You will receive the discount coupon with your purchase.
GIVE A LUTHIER CLUB GIFT
SER del Club Luthier is a great gift. Simply select the chosen lot and indicate in the order notes the details of the person receiving the gift.
Or call us directly at 644707782
To BE a member of the club you only have to accept the recurring shipments of wine that we will make twice a year or make an equivalent expenditure in the online store.
If you want to give it as a gift or tell us something, write us and we will contact you as soon as possible.
Two exclusive shipments per year with wines only for members, which are not on the market, premier sales of new vintages, limited editions.
Special offers on each shipment.
Preferential purchase quota for the most demanded wines.
10% 15% discount in 2021 on the purchase of wines throughout the year in the online store.
Can be used as a gift.
Free shipping on all orders over 85 euros.
Preferential invitation to the winery's exclusive events. Including the terrace opening party and the harvest party. You are always welcome as friends in our winery.
Free visit to the winery for 2 people, and 20% discount on the visit for the rest of the group. The tickets for the visit are sent with the wine and by email.
Discount on the visit and tasting at Bodega Don Carlos in Aranda de Duero, a medieval subway winery from the 15th century.
Personalized attention from our sommelier, who can advise you on pairings, purchasing, etc.
Assistance from our Ribera del Duero expert when preparing your trip.
No permanence, you can leave the club whenever you want.
PREMIUM level benefits, the above plus
15% discount on wine purchases
Private visit to the winery with premium tasting for 2 people, reserved place and 20% discount on the visit for the rest of the group.
Option of exclusive lunch at the winery.
50% discount on a 4×4 tour and lunch with the winemaker.
Private access to the secret room of the medieval subway cellar Don Carlos in Aranda de Duero.
Assistance from our Ribera del Duero expert when preparing your trip, hotel reservations, restaurant reservations, other wineries, etc. Concierge service.
Why join our club?

To be a Luthier is to be one of us and to be able to enjoy our wines and cellar in a closer and more personal way.
You will receive at your home our wine selection that includes the most exclusive wines from our cellar, the ones we reserve only for family and friends.
You will always have your favorite wines at home, with a considerable saving by applying our special "friend price" rate.
You will not have to worry about choosing or ordering because we do it for you.
You will visit Ribera del Duero as if you were visiting a friend.
You will have privileged access to the best events and parties. Have you already been to one of them at our winery? If you want we will tell you about it…

Can I reorder the wines I like the most?

Some more exclusive wines will be subject to quota and availability. The rest of the wines can be purchased in the online store with the club member discount.

What is included?

Depending on the lot you choose, your subscription will include 3/6 exclusive wines, shipped directly to your home twice a year. In your shipment, you will also find information about the wines through tasting notes and wine pairings.
With this you will keep your subscription until the next shipment.

Do you have any questions about any of the wines or a visit to Ribera del Duero?

Call us and we will be happy to guide you.

Is shipping included?
Is there a cancellation process?

No. Being a member of the Club is free of charge. Every time a shipment is ready, we will contact you to accept the shipment. If you are not interested in the lot we offer you can continue to belong to the club by making purchases in the online store of equivalent amount.

Still have questions?

You can contact us and we will answer you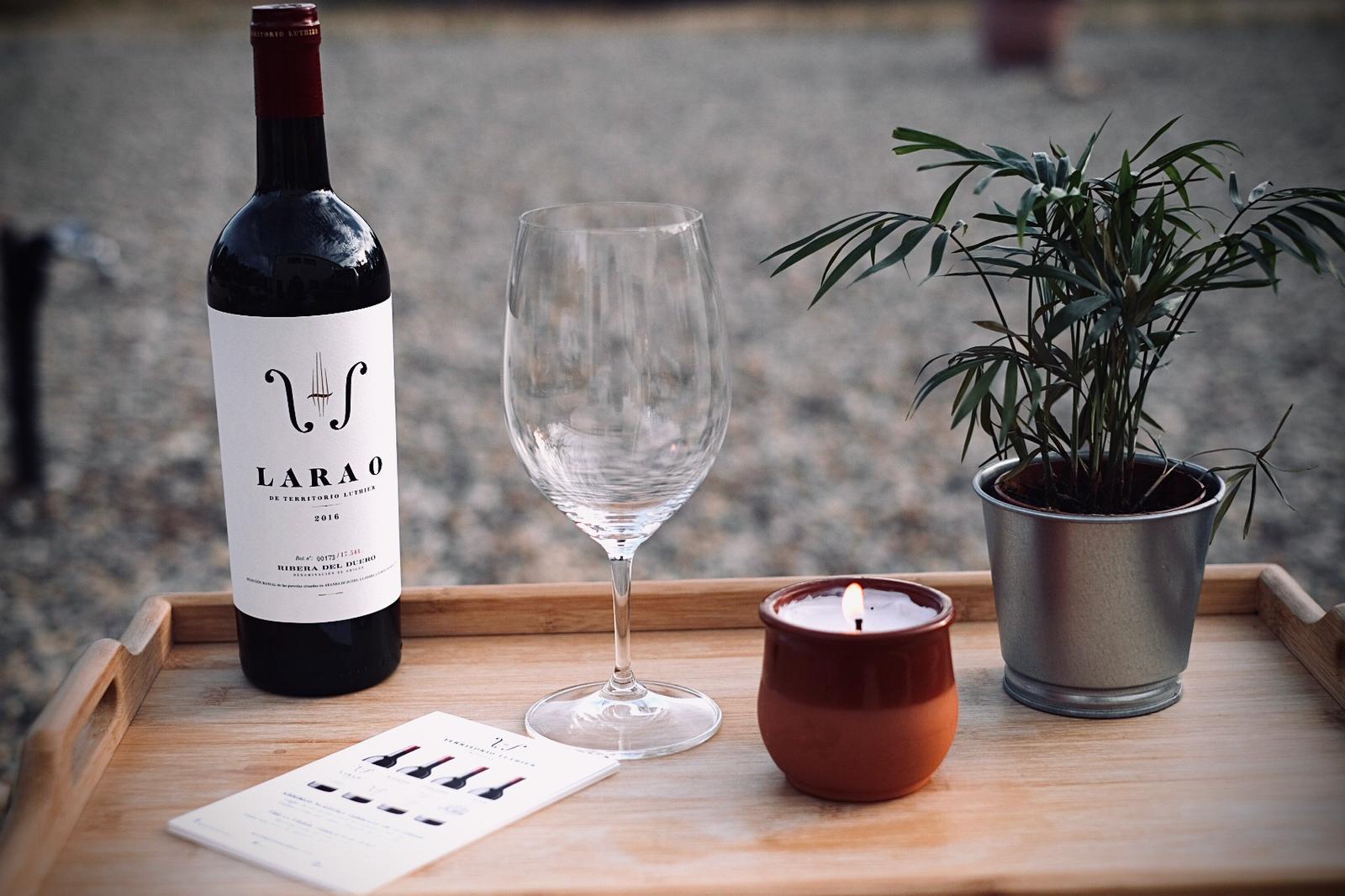 If you have any questions, write us in the following form and we will contact you as soon as possible.