.
This is not a club to join… This is a club to BE…
BE a lover of unique, elegant and natural wines, made with care and patience…
BE a lover of enjoyment and good company
BEING LUTHIER
Belonging to our Club you will be part of our winery and you will enjoy Territorio Luthier and the wines we make as much as we do.
 Do you want to be a member of the TERRITORIO LUTHIER CLUB?
To become a member of the Club and benefit from the rest of the advantages you can purchase at a special price any of our wine lots specially selected for the club.
All lots have at least a 20% discount and you can find wines that are not yet on the market.
Next Shipment Spring 2023!
Welcome Lots
To join you can also purchase one of the welcome lots, always available.
Only by belonging to our LUTHIER Club you will have exclusive access to our most special wines.
Limited Editions – Purchase quota of special editions of our wines in private sales at a discount.
Territorio Salvaje – The most unique Territorio Luthier wines of which we make very few bottles and that will never go on sale.
Premier Wines – Preferential purchase of new vintages and high demand wines before anyone else and at irresistible prices.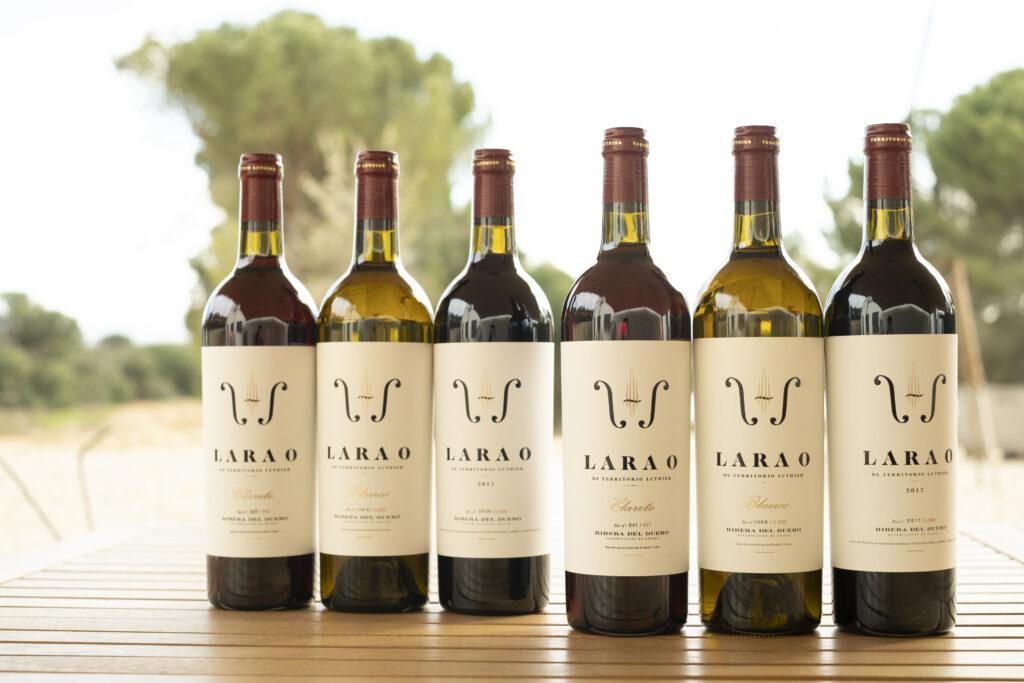 Invitations to visits and events at the winery
If you know us in person, you know how we are…
If you don't know us, just know that for our friends our doors and bottles are always open to have a good time in good company.
The meals in our cellar that end in the wee hours of the morning and the conversations over a glass that always inspire, heal and cheer up the soul are mythical.

BENEFITS
Together with the wine you will receive an invitation to visit the winery with tasting for two people (valid for all of 2022) and a 15% discount coupon to use in our online store.

2 SHIPMENTS PER YEAR
Twice a year, spring and autumn, we will make a selection of exclusive wines at "friendly price" (20% discount) and we will inform you to confirm your shipment.

RECEIVE YOUR WINES WHEREVER YOU WANT
Whether for yourself or as a gift, recurring shipments of lots will arrive comfortably to the address you indicate without shipping costs and without worrying about anything.

ENJOY THE ADVANTAGES
Belonging to the club has no cost or permanence. If you do not wish to continue enjoying the benefits of our club, all you have to do is refuse the next shipment of wine.
To become a member of the club you only have to buy one of the two special lots and provide us with your shipping and billing information.
If you want to give it as a gift or tell us something, write us and we will contact you as soon as possible.
Two exclusive shipments per year with wines only for members, which are not on the market, premier sales of new vintages, limited editions.
Special offers on each shipment.
Preferential purchase quota for the most demanded wines.
10% 15% discount in 2022 on the purchase of wines throughout the year in the online store.
Can be used as a gift.
Free shipping on all orders over 60 euros.
Preferential invitation to the winery's exclusive events. Including the terrace opening party and the harvest party. You are always welcome as friends in our winery.
Free visit to the winery for 2 people, and 20% discount on the visit for the rest of the group. The tickets for the visit are sent with the wine and by email.
Discount on the visit and tasting at Bodega Don Carlos in Aranda de Duero, a medieval subway winery from the 15th century.
Personalized attention from our sommelier, who can advise you on pairings, purchasing, etc.
Assistance from our Ribera del Duero expert when preparing your trip.
No permanence, you can leave the club whenever you want.
PREMIUM level benefits, the above plus
15% discount on wine purchases
Private visit to the winery with premium tasting for 2 people, reserved place and 20% discount on the visit for the rest of the group.
Exclusive lunch option at the winery.
50% discount on 4×4 tour and lunch with the winemaker.
Private access to the secret room of the medieval subway cellar Don Carlos in Aranda de Duero.
Assistance from our Ribera del Duero expert when preparing your trip, hotel reservations, restaurant reservations, other wineries, etc. Concierge service.
Why join our club?

To be a Luthier is to be one of us and to be able to enjoy our wines and cellar in a closer and more personal way.
You will receive at your home our wine selection that includes the most exclusive wines from our cellar, the ones we reserve only for family and friends.
You will always have your favorite wines at home, with a considerable saving by applying our special "friend price" rate.
You will not have to worry about choosing or ordering because we do it for you.
You will visit Ribera del Duero as if you were visiting a friend.
You will have privileged access to the best events and parties. Have you already been to one of them at our winery? If you want we will tell you about it…
Can I reorder the wines I like the most?
Some more exclusive wines will be subject to quota and availability. The rest of the wines can be purchased in the online store with the club member discount.What is included?

Depending on the lot you choose, your subscription will include 6/12 exclusive wines, shipped directly to your home twice a year. In your shipment, you will also find information about the wines through tasting notes and wine pairings.
This will keep your subscription until the next shipment.
Do you have any questions about any of the wines or a visit to Ribera del Duero?
Call us and we will be happy to guide you.
Is shipping included?
For orders over 60E
Is there a cancellation process?
No. Being a Club member is free of charge. Every time a shipment is ready, we will contact you to accept the shipment. If you are not interested in the lot we offer you can continue to belong to the club by making purchases in the online store of equivalent amount.
Still have questions?
You can contact us and we will answer you