a
El maridaje compuesto por la tapa de Croqueta de cocido madrileño del chef Josemi Martínez de Cap Vermell Grand Hotel y el vino blanco LARA O Crianza 2019 de la bodega ribereña Territorio Luthier, logró el Premio al mejor Maridaje dentro de la segunda edición del Concurso Nacional Tapa Alimentos de España, celebrado en la tarde-noche del pasado lunes en el Hotel Meliá Palacio de los Duques, en Madrid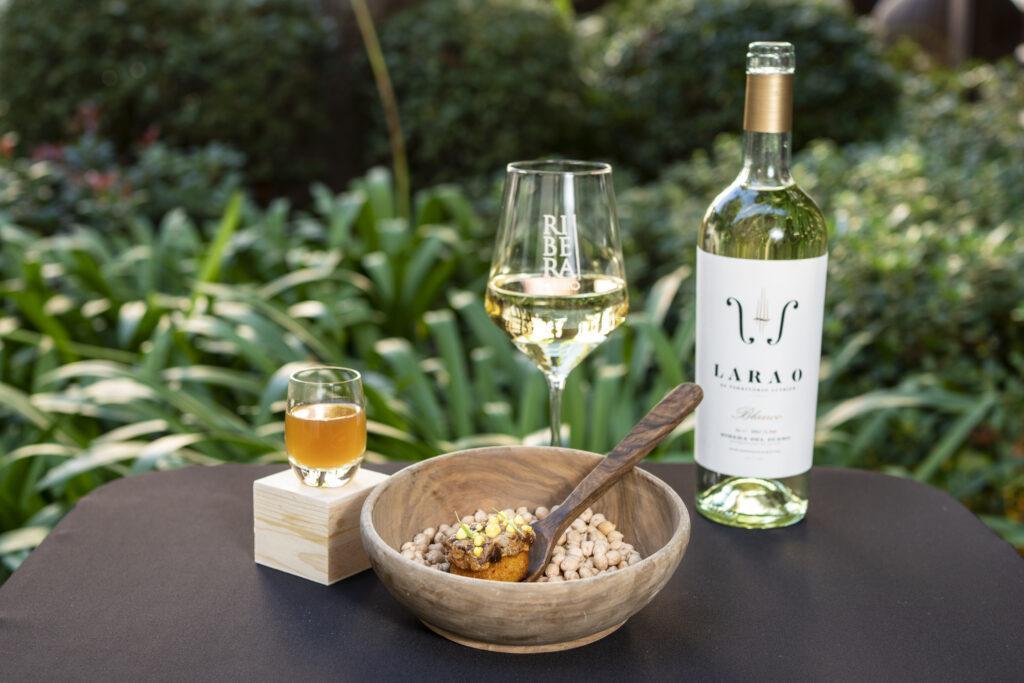 The event, supported by the Ministry of Agriculture, Fisheries and Food and the Ribera del Duero D.O., brought together chefs from hotels throughout the country with the aim of highlighting the excellence of food and beverages of national origin and showcasing the diversity of regional cuisines through the tapa, the great ambassador of Spanish gastronomy.

According to the contest rules, each participating chef had to use three characteristic Spanish products and Chef Martínez chose Fuentesaúco chickpeas, saffron and Iberian pork. In addition, the tapa had to be presented together with a Ribera del Duero wine pairing and Guillaume Deymier, the restaurant's sommelier, chose the first crianza white wine in the history of the D.O. Ribera del Duero, LARA O Blanco. "Perhaps it may come as a bit of a surprise to have chosen a white to accompany this meat tapa, but you can perfectly pair a fish with a light red wine or a meat and legume dish with a full-bodied white wine from this small winery, which produces its products in an artisanal way, in small quantities", explained Cap Vermell's sommelier to the media.

This wine, a limited production of 3,998 bottles, has been made mainly with Albillo Mayor, manually selected from sandy loam vineyards over 70 years old located in the surroundings of Aranda de Duero and worked with sustainable agriculture. It is fermented in concrete tanks with indigenous yeasts, with partial malolactic fermentation and subsequent aging in 225-liter Hungarian and French oak barrels for 6 months.
 e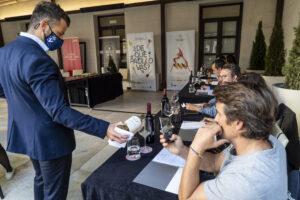 The ten national finalists competed live in front of the jury formed by chefs Nino Ridruello (Fismuler, La Ancha) and José de Dios Quevedo (La Bien Aparecida); Purificación González Camacho (Deputy Director General for the Promotion of Spanish Food, General Directorate of the Food Industry, MAPA); Miguel Sanz (Director of the Regulatory Council of the Ribera Duero D. O.); José Luis Inarejos (President of Acyre Madrid); and gastronomic journalists Natalia Martínez (Tapas), César González (Hola Cocina) and Laura S. (Laura S.). O. Ribera del Duero); José Luis Inarejos (President of Acyre Madrid); and the gastronomic journalists Natalia Martínez (Tapas), César González (Hola Cocina) and Laura S. Lara (El Español).
The "Humo de Almadraba" by Juan María Díaz from Casa de Marinos Uribekosta (Bizkaia) won the National "Tapa Alimentos de España" Award, while the organization awarded the Special Mention of the Public to the "Best Experience" of Hotel Tapa Tour Madrid 2021 to Gran Hotel Inglés and Wellington Hotel & Spa, which achieved a technical tie.
The awards ceremony was attended by representatives of the hotels participating in Hotel Tapa Tour Madrid, the finalists of the II National Contest "Tapa Alimentos de España", the jury, accredited journalists, sponsors and collaborating entities.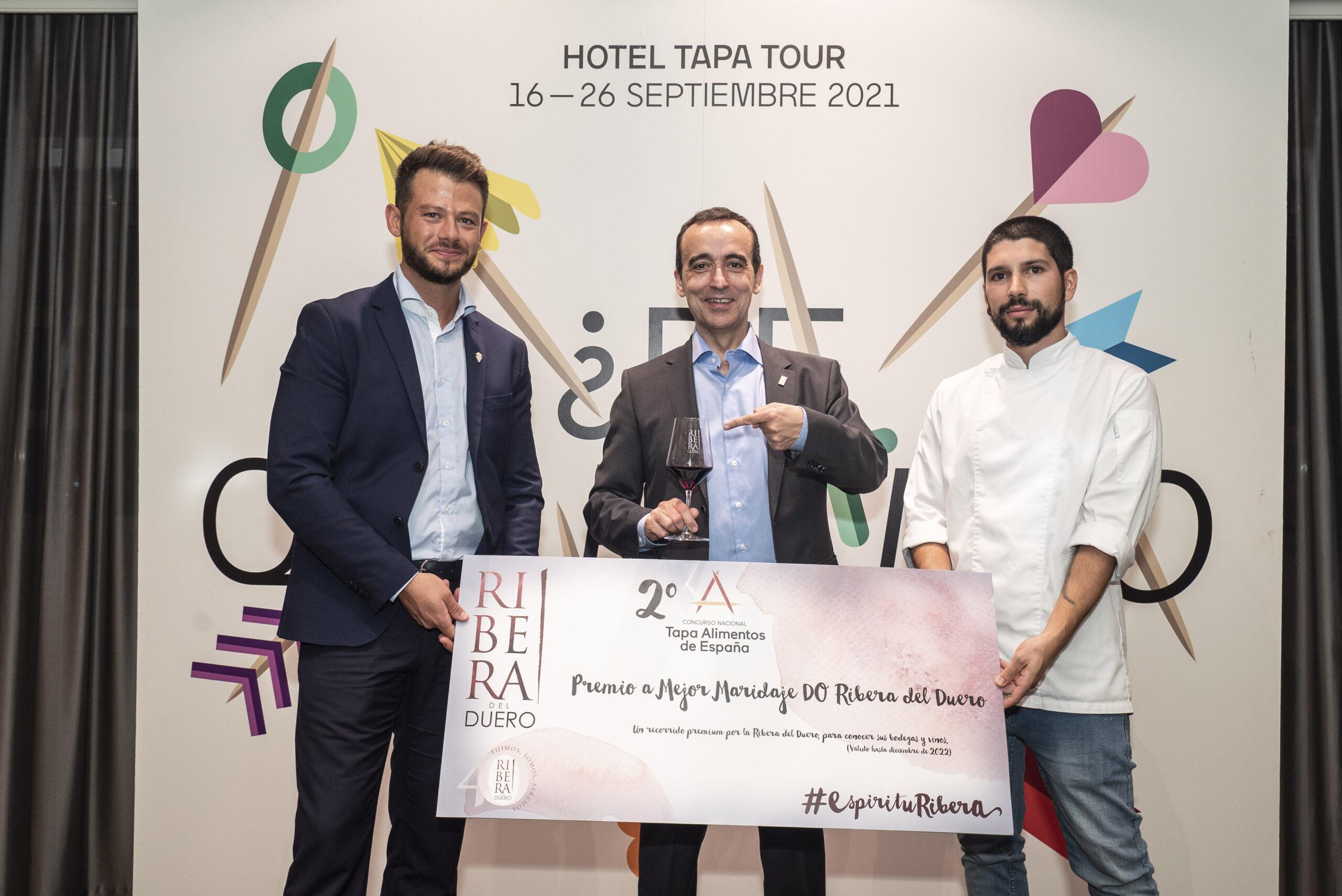 Josemi Martínez, right, with Miguel Sanz of DO Ribera del Duero (center) and sommelier Guillaume Deymier.