a
 .
Nos alegra enormemente compartir con todos vosotros esta noticia y es que por fin vamos a comercializar nuestros vinos blancos.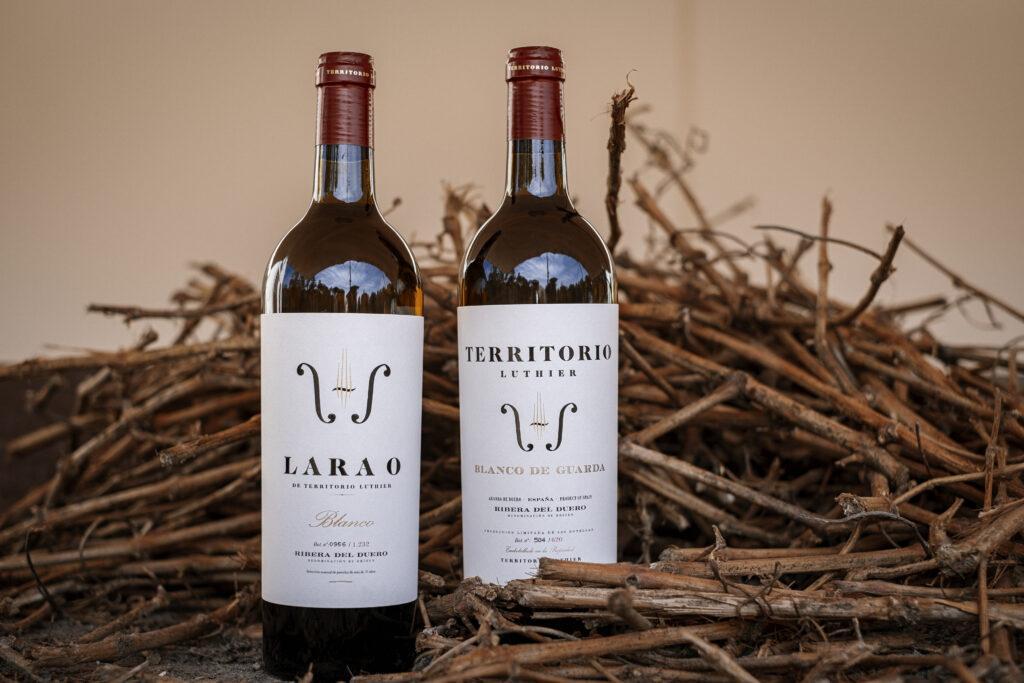 As you know, since 2019 the commercialization of white wines of the Albillo Mayor variety is allowed within the Ribera del Duero Denomination of Origin. In Territorio Luthier we have been working for a long time on the "white" version of our range of wines and very soon you are going to be able to enjoy them.
As established by the Control Board, in order to obtain the Crianza qualification, white wines must be marketed with at least 18 months of aging, 6 of which must be in barrels.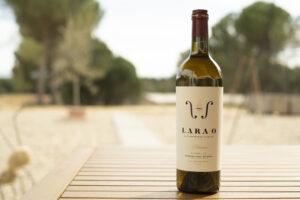 So far no other white wine on the market has obtained this qualification and LARA O will be the first Crianza Blanco in the history of Ribera del Duero.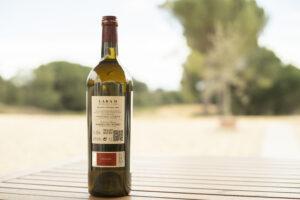 Our LARA O Blanco Crianza 2018 has been made mostly with Albillo Mayor grapes that were harvested by hand and passed, like all the wines we make at Territorio Luthier, through a selection table.
As for the reds, for the whites the grapes come from centenary vineyards of low yields in the surroundings of Aranda de Duero. From wonderful Albillo Mayor vines from vineyards located in the triangle formed by Aranda, La Horra and Zazuar. We look for the best winegrowers with the most interesting vineyards, with grapes that we like and that offer the potential to produce wines for aging.
Wood is another crucial element, although it never has to be predominant. In all our wines, what we seek is maximum elegance and for this, depending on the wine to be made, we use French, American, Hungarian or Spanish oak barrels and even acacia barrels. In the case of this white wine, apart from the 6 months of aging in oak barrels, we have also used clay jars for its aging, which will help to highlight the marked mineral character of this wine in tasting.
This wine is aimed at people who are looking for different, more complex whites and above all who are looking for a wine that feels good to them, since being very natural wines and with a low amount of sulfites, they do not cause headaches when drinking them, as can happen when they are made in other ways.
Since the approval of whites in the Ribera del Duero appellation in 2019, the Albillo Mayor variety can also be used to make white wines. This native variety that in recent years has been used only for the production of rosés and, in a minimum percentage, to make reds softer and more elegant is now the protagonist of a new era in our appellation of origin, the era of "Ribera Blanca".
We are very proud that our whites have been selected by the Control Board, along with other whites from the area, to officially present these new wines at important events such as San Sebastian Gastronomika and Madrid Fusion.
LARA O Blanco Crianza 2018 will be available in preview from the end of March for members of the winery's Club and from the end of April for the rest of the public.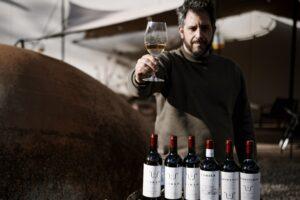 The "white" versions of the other wines produced by the winery, such as Territorio Luthier Blanco de Guarda 2018, aged in Acacia barrels; Hispania Blanco 2018, aged in Spanish oak; and Luthier Gran Reserva Blanco, will also be available soon.
The latter has been specially prepared for inclusion on the menus of the world's top restaurants, together with the reds and claret wines produced by this winery, which aim to contribute to positioning Ribera del Duero in the place it deserves at the international level.