Yes friends, the last wine that we present to you comes with a metal plate…
And we are not saying this because of this post… but because of the method we have chosen for its preservation.
A plate to contain the bubbles contained in the wine with which we have been toasting all this year and that has been the undisputed protagonist of our terrace…
Our first sparkling wine!

By inaugurating our new winery in 2018, we were not only able to start making our wines the way we had always dreamed of, we were also able to start several research projects that are allowing us to explore our wildest side and enjoy our passion for the world of wine in all its versions to the fullest.
This has meant that at times, in this small winery we have had more than 30 different types of elaborations underway. Crazy! Some will see the light, others have only been experiments that have fallen by the wayside.
Already in that 2018 vintage we entered a world that fascinates and excites us, the world of bubbles. Bubbles that give texture to wine and joy to life. We got down to work and with that 2018 vintage we produced several sparkling wines. By the way… one of them stood out above the others…. But we didn't get to market it… we drank it ourselves (well us and some of you who visited us too).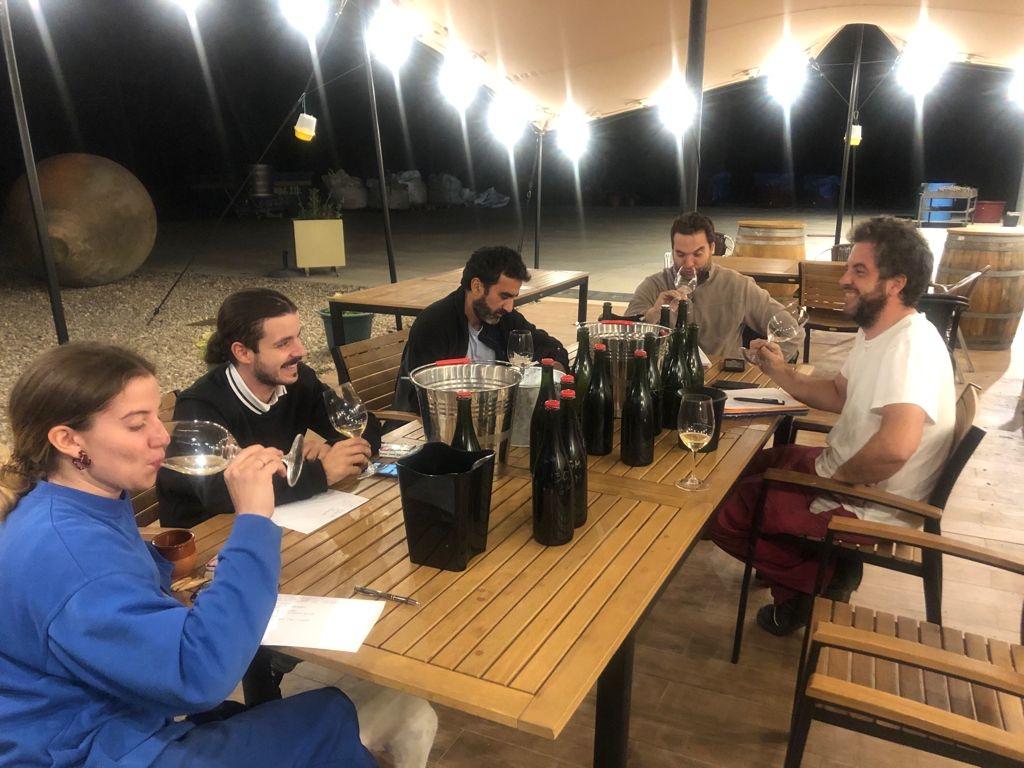 So in the 2019 harvest we got down to work and with everything we had learned the previous year we undertook the task of making a very special sparkling wine: a sparkling wine made by the ancestral method.
Maybe you have heard a lot lately about this kind of wines, or you have no idea what they are about. But I'm sure you have seen us doing "strange things" for some time now, more stained than usual or disgorging bottles like a sandokan. Well, here you have the result.
And it is that the process of elaboration of this type of wines is totally handmade and very interesting…
These are what the French call "natural sparkling wines", made by the oldest or ancestral method in which the wine is bottled and capped before the end of alcoholic fermentation, so that it finishes in the bottle. In this way the carbon dioxide generated during fermentation remains in the bottle and gives us the bubbles without having added anything.
This ancestral method is different from the famous Champenoise method, with which Champagne is made in the Champagne area and Cava is made in Spain, mainly in Priorat. To make Champagne or cava, yeast and sugar are added to a base wine for a second fermentation in the bottle. In this case nothing is added.
For the elaboration of this wine that we have now presented in the CLUB TERRITORIO LUTHIER for the first time, we have to go back to the 2019 vintage, in which we selected some very special batches of grapes of the Albillo and Pirulés varieties from vineyards over 80 years old in Ribera del Duero. After the manual harvest and the selection table, the best bunches were separated and destemmed for a pre-fermentative cold maceration for 24-36 hours. The must was then pressed and destemmed and placed in an earthenware vat for alcoholic fermentation at low temperature with indigenous yeasts. Before fermentation was completed, it was bottled and left to settle on the lees for 12 months. During this time we have been tasting bottles to see how it evolved until October 2021, when we carried out the disgorgement. One by one, we opened the bottles to discard the cloudy part with the lees and then we "capped" the wine again without making any additions. By the way, remind us to buy some raincoats for this next year.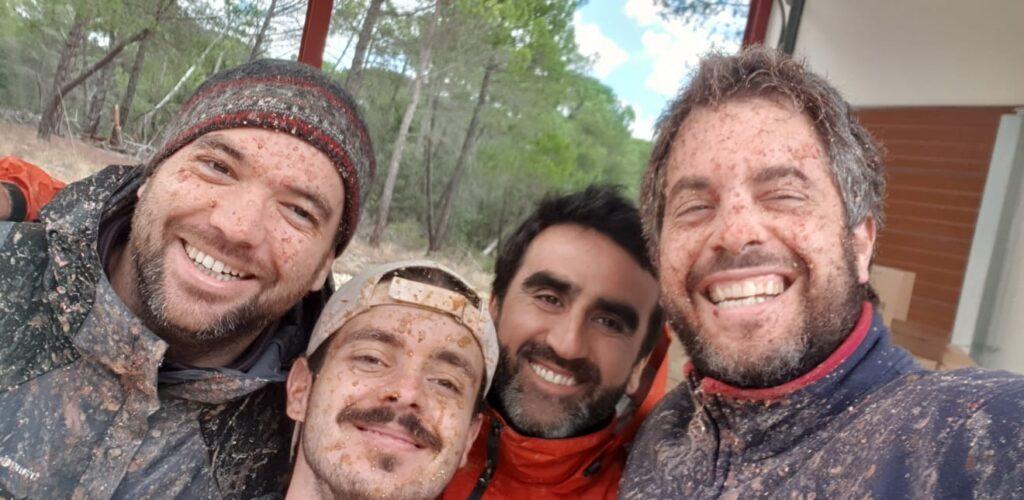 It is a special, fresh, elegant, unique, surprising and natural wine. A wine that feels good when you drink it, like the rest of our wines, thanks to the way they are made. And it also has soul, which is what we are looking for. A wine that reflects the variety, the land, the winemaking process and, why not, the vintage.
And why does it have a cap instead of a cork? Because in this case it is not a wine in which we are looking for aging and the veneer is enough. In this way, we will not increase the cost of a product that has a very high labor cost.
There are only 600 bottles, for the moment only as a preview in the autumn 2021 shipment for the members of our Club. It seems to us a very special way to toast to say goodbye to this 2021 and wish all the best that is to come.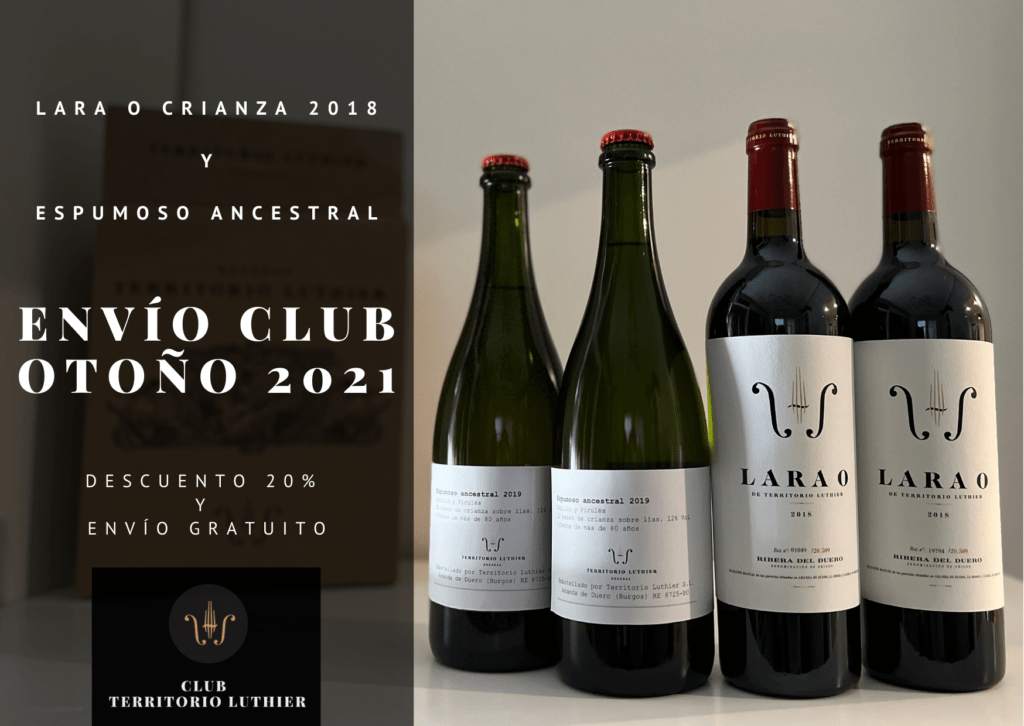 A wine that marks a new path in our project.
We are entering a new territory…. will you join us?