Do you want to participate in the 2022 campaign?
Aranda de Duero, April 28. Bodegas Territorio Luthier launches the #PonTuNombreaUnaCepa campaign to recover grape varieties in danger of extinction.
Territorio Luthier has launched this collaborative campaign in which wine lovers can participate in the recovery of grape varieties in danger of disappearing. In exchange for the purchase of wine, the winery plants a vine of a minority variety and names it after you.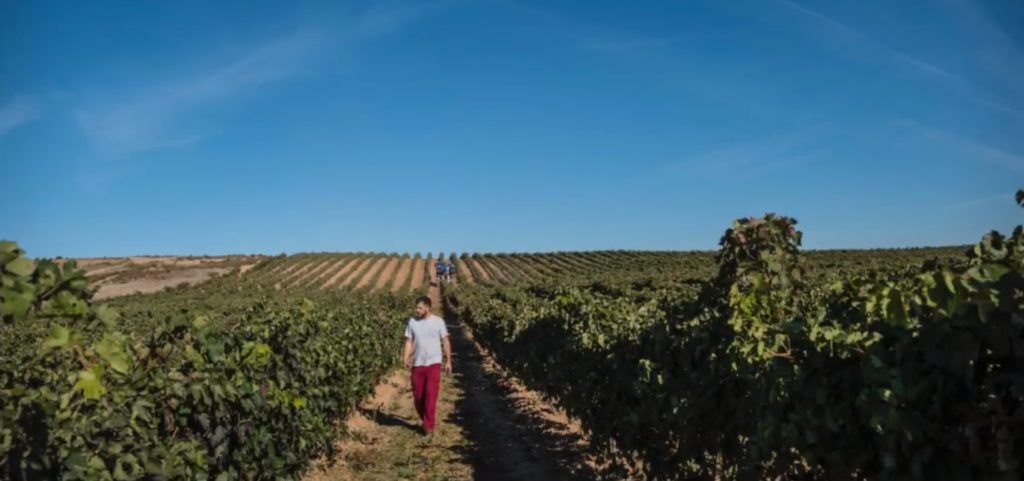 "If you buy our wine now we will plant a vine with your name on it, in the future you will have exclusive access to its wine and save a grape variety forever". This is the winery's proposal in its #pontunombreaunacepa campaign launched through its website: territorioluthier.com/recuperar-variedades-de-uva-minoritarias/
Territorio Luthier will plant one of the 1,800 vines of its new experimental vineyard for the recovery of minority varieties, located in the municipality of Aranda de Duero (Burgos), on behalf of each buyer.
In this way, all wine lovers who wish to be part of this project will be able to help recover 4 grape varieties at high risk of disappearing and enjoy the unique wine that will be made from them in the future.
Currently in our country, only 5% of the wine produced is made from minority varieties and many of them are in the process of disappearing. In the last 50 years they have been abandoned due to their low productivity, in favor of imported varieties in many cases, and nowadays they can only be saved if they are used for the production and commercialization of wines.
The winery, which belongs to the Ribera del Duero DO, has been collaborating for several years with the Agricultural Technological Institute of Castilla y León (ITACYL) and the 3 Ases winery in an in-depth research on these varieties and the project culminated with the planting of 4 varieties that have been selected for their high quality and good adaptation to the terrain. The varieties selected for planting this spring were: Jeromo, Gajoarroba, Mandón and Puesta en cruz.
"We have the plants ordered and the soil prepared. As we want to plant despite the circumstances, we have decided to launch this campaign where we put the name of those who help us on the vines that we will plant. When all this difficult situation is over, they will be able to come and visit it, take care of it and drink exclusively the production of their vine" explain Cristina Alonso and Fernando Ortiz, partners of Territorio Luthier.
"We are very excited that people can be part of this form of Territorio Luthier and that together we can save very valuable grape varieties," the winery says. The vine is a plant of great resistance and produces more quality when it is located in poor soils. "That is why it symbolizes our capacity for adaptation and resistance. The vineyard with the names of all those who collaborate will always remind us of the opportunities that arise from the most difficult situations".
Those interested in knowing more details about this initiative can use the following link: https://territorioluthier.com/recuperar-variedades-de-uva-minoritarias/
The winery will provide each collaborator with a certificate of their vineyard and will keep them informed with photos of the progress of the vineyard. They will also be able to visit and take care of the vines and attend the end of confinement party when possible.
But what is surely more attractive for all wine lovers who collaborate, is that in a few years they will be able to enjoy exclusively the unique wine produced by this vineyard.
About Territorio Luthier
The winery is located in Aranda de Duero, in the DO Ribera del Duero, in a privileged place surrounded by mountains and vineyards. The name was chosen because the luthier, who is the person who makes musical instruments, is considered a winemaker. Both are artisans who seek to make a masterpiece that lasts over time.
Territorio Luthier has been making wines in the most natural way possible for more than 10 years, seeking harmony, finesse, elegance and balance, just like the luthiers.
We hope this information is of interest to you. If you need more information, please do not hesitate to contact us.
TERRITORIO LUTHIER S.L
Email: luthier@territorioluthier.com – WEB: territorioluthier.com
Paraje la Rastrilla Aranda de Duero 09450, Burgos.
Tel: +34 947 650 034 – Mov: +34 644 707782