Cepas históricas para amantes del vino
Enjoy Territorio Luthier wines today, save endangered grape varieties and drink unique wines in the future
When you purchase our wines today, we name for you a vine  from our new vineyard of endangered grape varieties. Every year you will get a bottle of the wine produced by your vine paying only the production costs.

Enjoy our best wines with a special price

We plant a vine with your name and you will become part of our winery

Collaborate with a project to recover grape varieties in danger of extinction

Each vintage you can enjoy a unique wine from this vineyard
PARTICIPATE
Collaboration options to buy our wines now.
Only until May 31 or until the 1800 vines are finished
| | | | |
| --- | --- | --- | --- |
| Pack 6 VINES. Case of 6 bottles of Lara O crianza 2016. Shipping included in Spain | | | |
| Pack 4 VINES. Case of 3 bottles: 2 Lara O crianza 2016 + 1 Hispania reserva 2016. Shipping cost included in Spain. | | | |
| Pack 1 VINE. Bottle of Lara O crianza 2015. Pick up at the winery, shipping costs not included. You can order several vines by adding with the purchase button | | | |
BUY WHAT YOU WANT with a discount of 15%, with the code MICEPA. You will have one vine for every 15€ spent with a maximum of 8 vines per order (if you need more vines contact us). Free shipping for purchases over 90€ in Spain. This code is only valid for the online store, not these special packages.
Do not forget to include the name you want to put on your vine. You can write this in the box of Order Notes at time of payment
If you want to participate in any other way, contact us at luthier@territorioluthier.com!
If we don't save our native grape varieties today, you will never be able to taste their unique wines in the future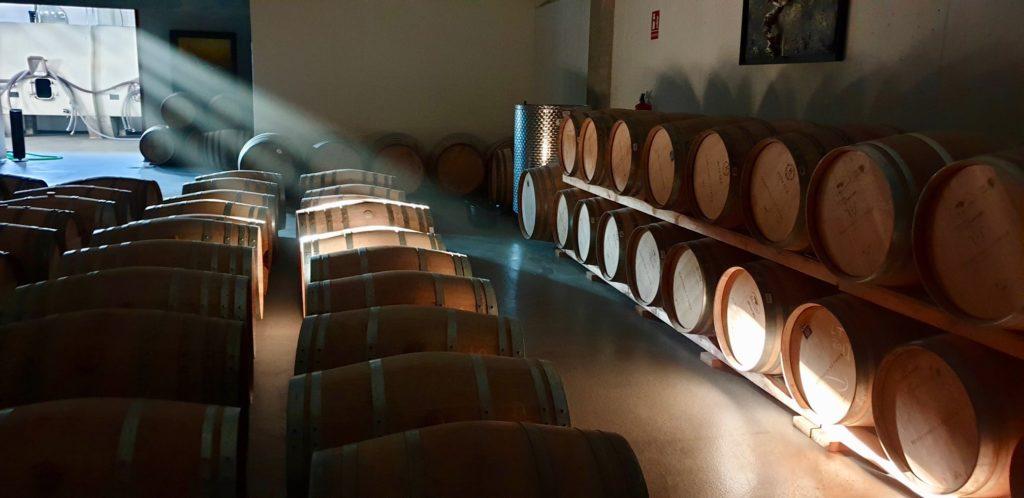 If you buy wine from Territorio Luthier now, we will plant a vine with your name today, you will have exclusive access to its wine in the future and you will save an endangered grape variety forever.
A donation is not required to participate. You just have to buy our wine now.
We name your vine and you will receive a certificate with its characteristics.
It can be purchased as a gift
You can come and visit your vine at the winery and have a wine with us.
Invitation to the end of confinement party (date to be determined)
Complimentary winery visit
If you buy wine from Territorio Luthier now, we will plant a vine with your name, you will have exclusive access to its wine in the future and you will save an endangered grape variety forever.
If we don't save these varieties today, you will never be able to taste their unique wines.
To participate it is not necessary to donate. The idea is to help us by buying our wine now.
Limited time until May 31 or until the stocks are gone
Participation from 12€
You can buy the wine as a gift. Please indicate
WHAT IS INCLUDED
We can send your wine home, shipping cost depend on the destination or you can collect it at the winery. Discounts between 15% and 25%
You can also make an order at the online store with the code MICEPA and you will have a 15% discount in addition to all the benefits of this action
We plant in your name one or more vines of one of the varieties to recover and we will put your name on it.
Along with your order you will receive its certificate specifying the characteristics of your vine.
You will have the bottle of the wine from your vine every year paying only the cost of caring for the vineyard and wine production, currently 15€ per vine. You have to come to the winery to get it, shipping is not included, but we can send it to your house if you prefer, adding the shipping costs.
Every year it is necessary to pay an annual maintenance cost of 15€ per vine, in exchange for your bottle. You can have a special edition bottle until the vine goes into production.
You can come to see your vine whenever you want.
We will keep you informed of the progress of the vineyard
All shipments are made in compliance with all safety instructions
Invitation to the end of confinement party when possible
This promotion lasts 1 month or until the 1800 vines finish.
HISTORY
Our winery is called Territory Luthier because for us, a luthier, the person who makes musical instruments, is like a winemaker. Both are artisans looking to make a masterpiece that will last with time.
We have been making wines in the most natural way possible for more than 10 years, seeking harmony, finesse, elegance, and balance, just like luthiers.
Although we still have a long way to go, our wines have given us many satisfactions already. Like having been selected by the most prestigious restaurants in our country, such as the three restaurants with three Michelin stars in San Sebastian. Our white albillo wine 2018 has already toured several events at the hands of the Regulatory Council, as one of the representatives of the whites of Ribera del Duero, without even been released yet.
For several years, our winery Territorio Luthier has been working together with the Technological Agrarian Institute of Castilla y León and Winery 3 Ases in a project to recover minority grape varieties. These are native varieties of which very few strains remain, they are no longer used in favor of more productive varieties. In order not to disappear we need to demonstrate that they serve to make and market high-quality wines.
In our country now only 5% of the wine produced is from minority varieties, many have already been lost in favor of foreign varieties with higher productivity.
So we decided that for the first vineyard that we were going to plant by the winery we will use these varieties. There are 1800 strains and we have everything ready to plant this spring. Although the current situation is not favorable, we do not want to give up so we would like to count on your collaboration. We will put your name on a vine in exchange for you to buy our wine now.
When this difficult situation is over, you can come to visit your vine and take care of it, and every year drink the exclusive production of your vine.
In this way, you will be part of Territorio Luthier while you contribute to the project of saving these native varieties and maintaining biodiversity.
The vineyard will be there for life and will be a symbol of your solidarity and our gratitude.
The Vine is a plant of great resistance that produces more quality when it is located in poor soils. So it symbolizes our ability to adapt and resist. The vineyard with the names of all those who collaborate will always remind us of the opportunities that arise from the most difficult situations.



GRAPE VARIETIES RECOVERY PROJECT
The varieties we have chosen are endangered minority grape varieties from Castilla León. They have practically disappeared and the goal is to recover them to make authentic wines that can provide differentiation and typicity. Look to the past to learn for the future and don't forget history
The recovery of minority varieties is being conducted in collaboration with the Agricultural Technical Institute of the Junta de Castilla y León and the 3 Ases winery in Ribera del Duero. It has scientific, technical, legislative and commercial aspects.
Minority varieties are those of which there are very few individuals distributed in small vineyards and that are difficult to locate and identify. These varieties are in danger of extinction, and the project aims to study their adaptability in the Ribera del Duero area and their use to make wine that can be protected by a quality denomination of origin.
The varieties we have are:
Tinto Jeromo. It has been defined as the "new treasure" of Arribes del Duero for its organoleptic properties and other characteristics that make it ideal for single-varietal wines. To be highlighted its late maturity, high productivity, hardiness and the possibility of aging, with high acidity that results in very fresh wines.
Gajoarroba. Sprouting and late ripening. Quite productive. Complex, rustic aromas, which makes it very interesting.
Rabigato-Puesta en cruz. White grape variety, elongated and conical cluster. Intense acidity, fruit aromas, and hight possibility of aging. Quite productive and very interesting variety.
Mandon-Forcada. Late maturity, aromatic complexity, very productive, possibility of assembly with other varieties. Medium-large cluster.