We look forward to seeing you on our terrace
Saturday, October 15th
Braun and the Philips
Saturday, October 15 – "Braun and the Philips"🍷🎧🎸🎹🌲🎛️ at the #terrazadeluthier.
Free admission!
🕛 From 12:30 visit to the winery and then live music.
🎸 Yonta Groove (13.00h – 14.00h) (Teloneros)
🎵 Braun and the Philips (14.00h – 15.00h)
🍷 All accompanied by @TerritorioLuthier wines by the glass and bottles.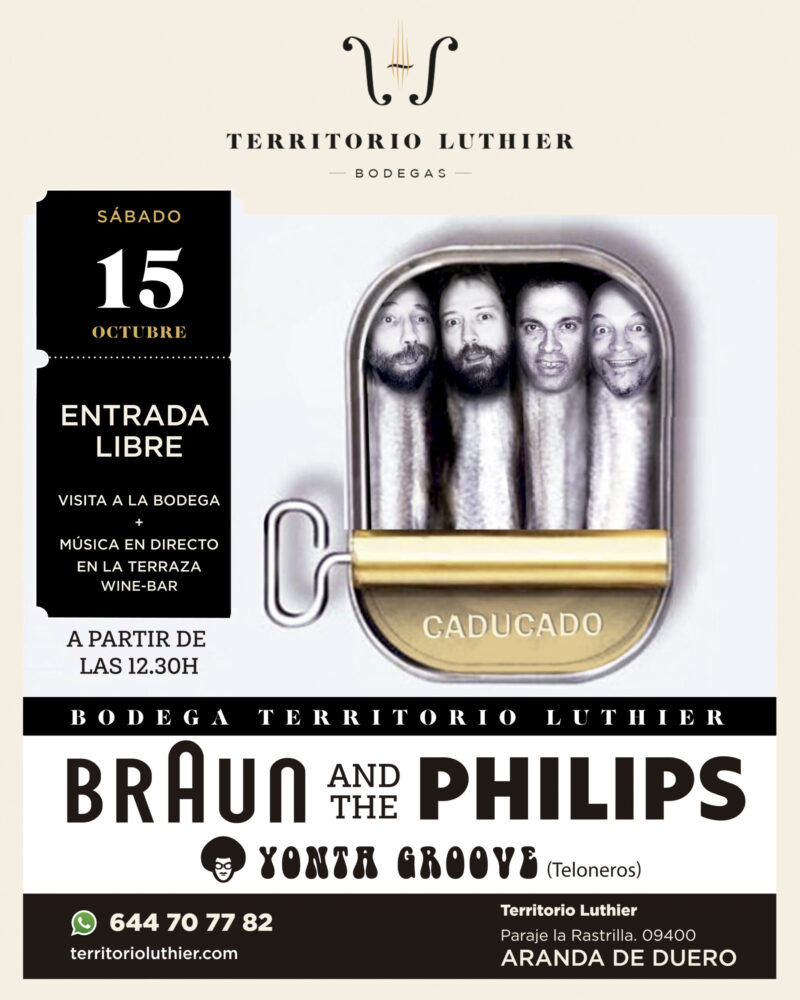 Saturday October 1st
Gospel & Wine
Saturday September 3rd
Hugo Kant live @Territorio Luthier
This Saturday we're going to mess it up!!!!
Saturday, September 3 – "HUGO KANT LIVE"🍷🎧🍔🎹🌲🎛️ at the #terrazadeluthier.
The first time that the artist, author, composer and multi-instrumentalist performer from Marseille (France) Hugo Kant visits these lands….
And with free admission!
Starting at 20:00 with the gastronomic offer of @elmajuelowinetruck and the wines of @TerritorioLuthier by the glass and bottles.
Hugo Kant started as a musician studying classical piano at the conservatory, but his musical universe quickly expanded to electronic music, jazz and trip hop.
Beyond prestigious collaborations, his creations are wide-ranging and always lively. No two of his concerts are alike. It is a journey and a communion that depends on and evolves according to the energy of the audience.
Seeing him compose and play live is an amazing experience: If on top of that the audience gets carried away, then magic happens.
It's always a great trip.
Until 3 o'clock in the morning, with visuals and guest artist.
Plus maybe it's the last event on our terrace this summer? or not!
But you can't miss it… We are waiting for you!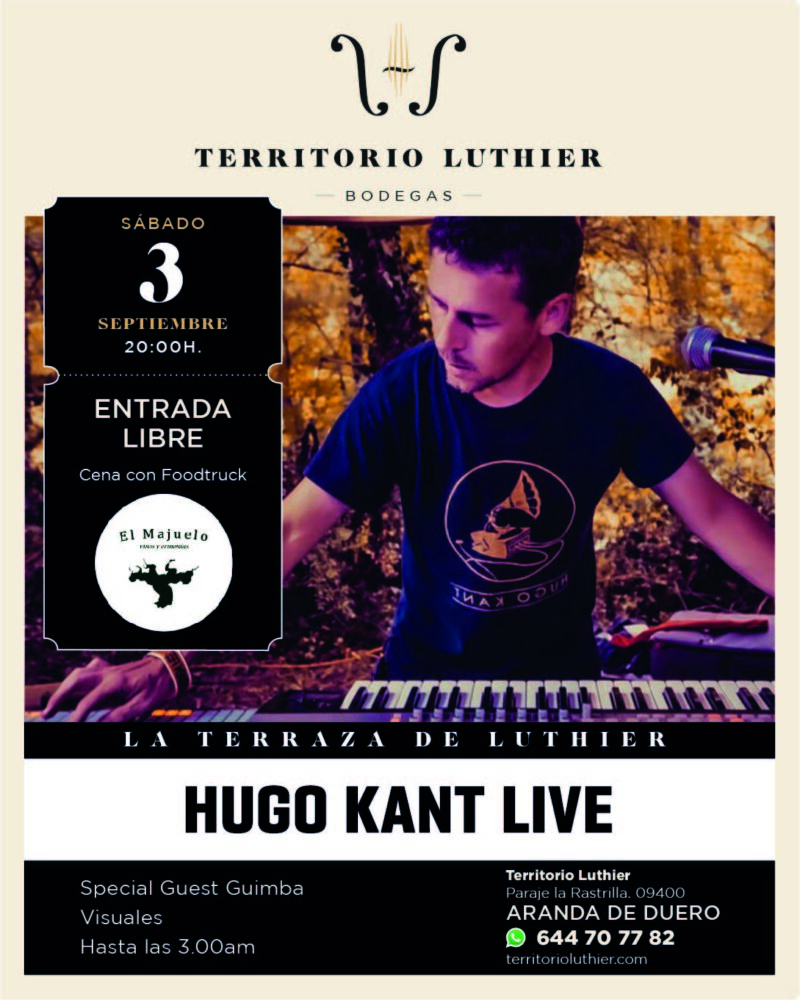 Saturday, August 20th
The Sounds of the Galaxies